Home

/

Our project: organic chocolate, healthy, good and at the fair price for everyone
Our project: organic chocolate, healthy, good and at the fair price for everyone

Cocoa that is excellent on the plantation, chocolate that is delectable at home
Otto Chocolates involves a team of workers whose many years of experience working in the cocoa and chocolate-making sector that has allowed the development of a sustainable network of farmers, local technicians, chocolate-makers and international merchants.
A streamlined and flexible structure reduces costs, guarantees clients the right price for an excellent product and significant compensation for the cocoa farmers, all of which correlate with the active development of a Fairtrade project.
Every part of this initiative is monitored by professionals, inspired not by market interests, but passion, ability, authority and possibility to facilitate the growth of a unique project. Its purpose is to produce high quality aromatic chocolates, made using certified organic raw materials, like our Peruvian cocoa.
The focus is on using pure, healthful ingredients (including in our sugar-free varieties), adhering to certified FAIR TRADE standards, and packaging our product in a straight forward manner that provides as much information as possible to the consumer.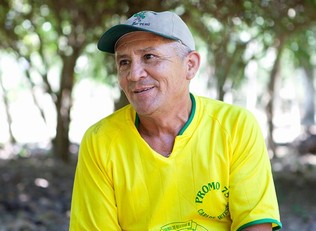 With the support of all of our partners and customers, Otto Chocolates provides assistance in planting, the development of social projects and the promotion of progress and growth for each and every person that plays a role in giving life to Otto Chocolates. We ensure careful treatment of post-harvest processes where the cocoa originates, and select only the best of each crop to transform into our chocolate.
This care guarantees that we can offer an excellent, yet fairly priced product to the market and other non-traditional avenues.
All this was made possible with Otto Chocolates partners proven experience and ability and our projects's commitment to excellence.
And also an agroindustrial process propelled by the desire to realize a dream of ethics, SOCIAL responsibility and openness.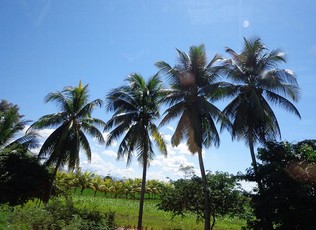 The Firm, lean and flexible, by containing costs and enhancing the skills and qualities of each facet of production, we can offer the consumer products based on cocoa and chocolate that is healthy, good and at a fair price.
We stay above the market dynamics that drive large companies and multinational companies committed to investing in expensive advertising campaigns rather than to paying a fair return to farmers or to respecting the consumers by producing quality products .
The care and attention to every single detail, of each step, provides our consumers a product, OUR CHOCOLATE with no flaws, good, healthy and fairtrade, aromatic with excellent features, affordable, and transparency, so that our informed consumers can interact with the company, with innovative systems of communication and involvement.